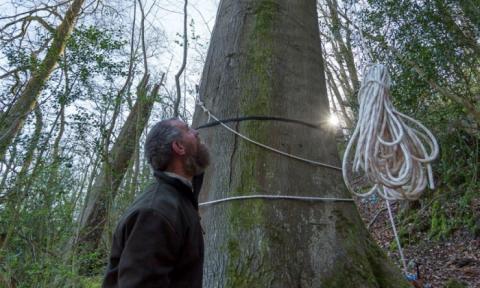 A beech tree standing 144ft (44 metres) high has been declared the tallest native tree in Britain.
The tree, which is thought to be almost 200 years old, stands in Newtimber Woods on the National Trust's Devil's Dyke Estate in West Sussex, in the South Downs landscape.
The discovery of a new record for the tallest native tree title was made by Owen Johnson, the honourable registrar for the Tree Register, a charity which holds records of more than 200,000 exceptional trees in Britain and Ireland.
He was alerted to the possible new champion, one of a clump of trees planted together which has achieved its great height by continued competition to reach the light and being allowed to grow unmanaged for 90 years, by dendrologist Peter Bourne.