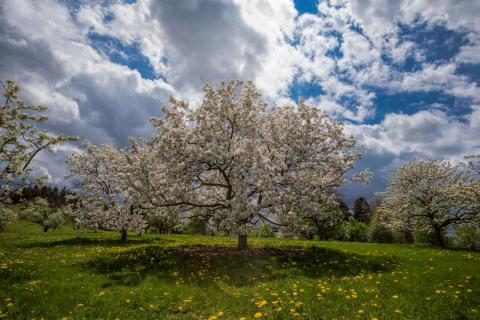 By Jennifer Billock
When the emerald ash borer swarmed through Chicagoland, the pest took with it 13 million ash trees, decimating that part of the urban forest. The Morton Arboretum declared it a catastrophic loss. Those ash trees accounted for 20 percent of all the street trees in the city proper, let alone the extended suburbs.
But even though it was a terrible blow to the tree population in Chicago, it wasn't the worst that could have happened—32 percent of all the street trees are maple, so if a pest comes through that attacks maple trees, it'll be even worse.
The Morton Arboretum, a 1,700-acre living tree museum in Lisle, about 30 minutes from downtown, is working to make sure nothing like that happens, both in Chicago and in the world at large. The facility has assembled a team of scientists dedicated to saving and conserving trees throughout the world.
Dr. Nicole Cavender, the Arboretum's vice president of science and conservation, focuses on the local level, helming the Chicago Region Trees Initiative (CRTI). This project is the country's largest initiative to maintain and preserve the health of Chicago's urban forest—which "is any tree that's located where people live," said Lydia Scott, CRTI's director, who handles the majority of the on-the-ground work for the initiative.
"Even the forest preserves are identified as part of the urban forest because they've been substantially impacted and segmented due to urban development. The urban forest encompasses trees anywhere development has taken place. It can even be just one tree in someone's backyard."
Aside from invasive pests like the ash borer, Scott and the CRTI are facing a number of challenges affecting the tree population in Chicago. Lack of tree diversity is a major one. With such large percentages of the urban forest being one specific type of tree, any kind of illness or pest coming through will have devastating effects—and not just to the trees, but also to local homes.