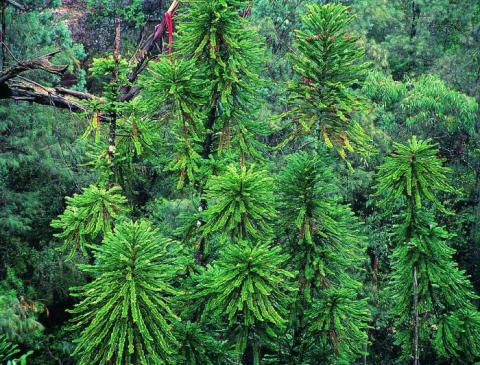 By Diana Lutz
Peter Wyse Jackson, president of the Missouri Botanical Garden (MBG) and the George Engelmann Professor of Botany at Washington University in St. Louis, looks more like a kindly uncle than an environmental advocate. But appearances can be deceiving, because he is a world leader in the fight to save plant species from extinction.
In 2000, Wyse Jackson and a small group of botanists drafted a Global Strategy for Plant Conservation (GSPC). In 2002, the strategy was adopted by the U.N.'s Convention on Biological Diversity, a treaty to which 196 governments are signatories.
This June, Wyse Jackson convened a meeting of botanists from 27 countries to share stories of their progress toward the 16 targets the GSPC sets for achievement by 2020.
Hosting at MBG, Wyse Jackson was an attentive presence in the audience as botanists presented successes and failures, speaking sometimes with enthusiasm, sometimes with sadness, but always with determination.
Date:
Wednesday, September 7, 2016