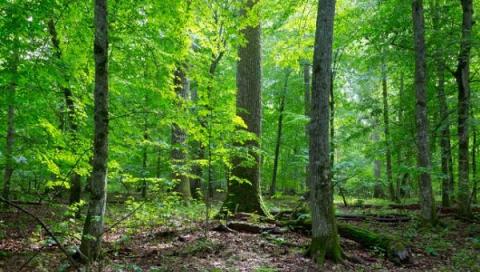 By Joe Wilkinson
England could be on the verge of a new tree planting boom after a forestry innovation fund launched by a Government minister at a Confor event received applications to plant more than 1,000 hectares of new woodland. Rory Stewart MP launched the £1 million Forestry Innovation Fund at Modern Forestry: Unleashing the Rural Potential at Westminster last November.
Now, Forestry Commission figures have revealed a very strong response to the fund, which encourages schemes that will promote the growth of the forest industry in their region and have the support of their Local Enterprise Partnership.
The Woodland Creation Planning Grant (WCPG) is financed by the fund, to address common complaints that significant upfront costs are holding back potential planting schemes. The WCPG pilot ran from December 2015 to February 2016. Forestry Commission England received 11 applications, offering grants to all applicants and ten of these offers are being taken forward – relating to proposals for a total of 1,064 hectares of new productive woodland and ranging from 33 to 339 hectares in area. Stuart Goodall, chief executive of Confor, said: "This is excellent news, but it is vital that these schemes move to rapid approval.