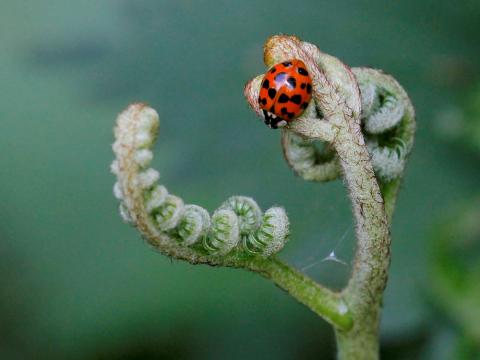 The number of alien species is increasing globally, and does not show any sign of saturation, finds an international team involving UCL researchers.
Led by scientists from Senckenberg, Germany, and the University of Vienna, Austria, the team found that during the last 200 years, the number of new established alien species has grown continuously worldwide, with more than a third of all first introductions recorded between 1970 and 2014.
The study, published today in Nature Communications, shows that individual trends differ among taxonomic groups, which can be attributed to human activities, but overall, alien species numbers are increasing for all groups of organisms.
"We observe distinct increases in first record rates of vascular plants, birds and mammals in the 19th century, probably as a result of the spread of horticulture and attempts at supposedly beneficial introductions during the period of European colonial expansion. The rates of new introductions of other organisms such as algae, molluscs or insects increased steeply after 1950, most likely because of the ongoing globalisation of trade," explained study co-author Professor Tim Blackburn (UCL Genetics, Evolution & Environment).
Although it was already known that the number of alien species has increased during the last 50 years, it remained unclear whether or not the accumulation of alien species has already reached a point of slow-down.
Date:
Thursday, February 16, 2017