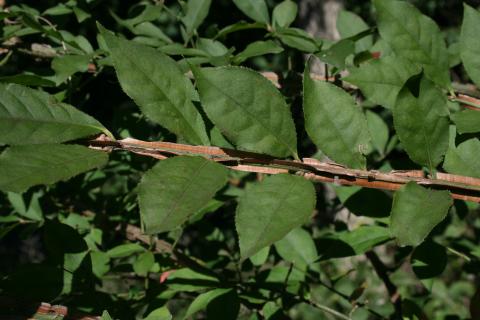 Thursday, November 10, 2016
The Morton Arboretum
4100 Illinois Rt. 53
Lisle, IL 60302
Help curb the spread of problem plants escaping from cultivation
Public gardens have special knowledge and perspectives on plants that escape cultivation and invade natural areas to disrupt ecosystems. Join with the staffs of public gardens of all sizes, as well as others concerned with invasive plants, and bring your expertise and on-the-ground experience to collaborate on ways to identify, monitor, and manage plants spreading beyond horticultural plantings.
The Morton Arboretum, the Midwest Invasive Plant Network, and the Ohio Invasive Plants Council will convene this summit on the scenic grounds of the Arboretum on Thursday, November 10, with a working group meeting following on Friday, November 11.
Gardens small and large can contribute to discussions and plans for action on this major environmental issue. Hear from experts from across the country, including the Desert Botanical Garden, National Tropical Botanical Garden in Hawaii, The Morton Arboretum, the University of Cincinnati, New York Botanical Garden, the Chicago Botanic Garden, and more. Tour the collections and natural areas of the Arboretum, and see how the Arboretum identifies and manages invasive plants.
Date:
Thursday, October 6, 2016