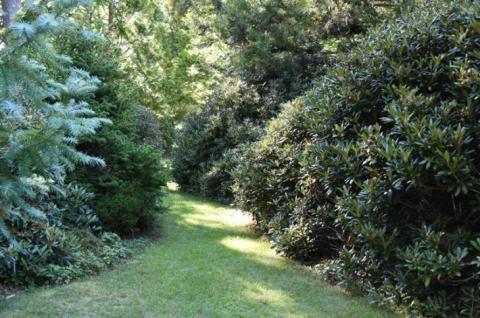 By Alex Elvin
A small herbarium at Polly Hill Arboretum has grown exponentially in the last 10 years, helping researchers understand Island ecology and monitor climate change, which has already left its mark on flowering plants in the region.
As of this week, the herbarium housed about 2,000 samples from on and off the Island, including at least 60 new records for Dukes County, and at least 40 species not seen here in several decades. The arboretum also recently joined the New England Vascular Plant Specimen Data project (NEVP), which aims to gather 1.3 million herbarium records and provide a foundation for the study of climate change and land use history in the region.
The growing body of data will help inform strategies for managing Island ecosystems, including coastal ponds and the globally rare sandplain grasslands that blanket parts of the south shore. It also adds increasing clarity to the ways in which climate change is already altering the Island.
In addition to the specimens collected since around 2003 when the herbarium project began, the arboretum has acquired a number of private collections going back to the 1960s, including those of Island naturalists Susan Whiting and Rusty Walton. And historical information available through NEVP, the Martha's Vineyard Museum and elsewhere allow researchers to browse Island records going back to the 1800s.