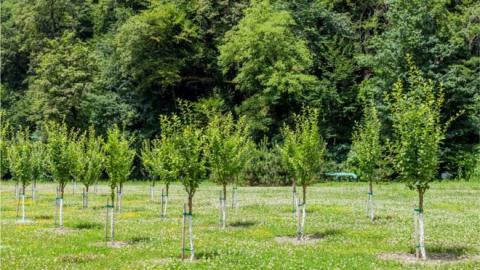 At the last election, the Conservative Party promised to plant millions of trees. But, as Reality Check correspondent Chris Morris reports, it is going to have to dramatically speed up the planting to meet the target.
Campaigners have called on the government to do more to address the "unacceptably low" level of woodland cover in the United Kingdom, arguing it is causing the country both economic and environmental damage.
Only 13% of the UK's total land area is covered in trees, compared with an average elsewhere in the EU of about 35%. In England, the figure is just 10%, and efforts to plant more trees have been falling short.
A statement from the Department for Environment, Food and Rural Affairs (Defra) says: "Planting more trees is at the heart of our work to protect the environment for future generations."
But critics say the government is not doing enough
Date:
Thursday, October 26, 2017