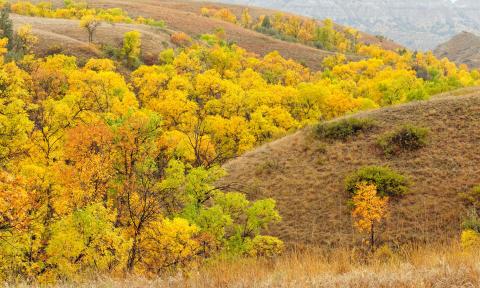 By Damian Carrington
Scientists warn once-common species are disappearing faster than they can be counted as North America's ash trees join IUCN's list of endangered species due to threat of an invasive beetle.
Native ash trees, abundant across North America, are on the brink of extinction as an invasive beetle ravages forests, according to the new red list of threatened species from the International Union for Conservation of Nature (IUCN).
The list now includes more than 25,000 species at risk of extinction and the scientists warn that species, such as the American ashes and five African antelopes, that were thought to be safe, are now disappearing faster than they can be counted.
The new red list declares the Christmas Island Pipistrelle bat extinct, but also reports that conservation efforts have improved the prospects for snow leopards and the Rodrigues flying fox from Mauritius.
In July, scientists reported that a "biological annihilation" of wildlife in recent decades means a sixth mass extinction in Earth's history is under way and is more severe than previously feared. Half of all animals on the planet have been lost in the past 40 years, due to the destruction of wild areas, hunting and pollution as the human population grows.
Date:
Thursday, September 14, 2017