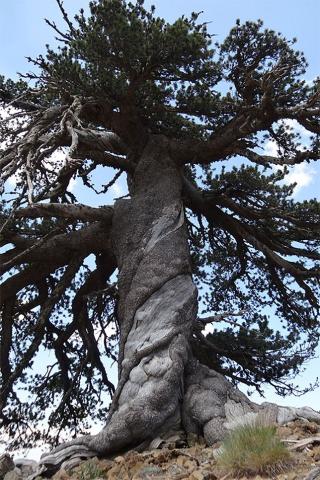 By Michael D'estries
Researchers studying a remote section of the Pindos mountains in northern Greece have discovered a grove of ancient trees untouched for more than 1,000 years. The dozen millennium-old trees, all Bosnian pines, include one specimen that first set down roots at least 1,075 years ago.
That makes it the oldest officially dated tree in all of Europe.
Krusic, an expert in tree-ring dating or dendrochronology, was intrigued to help launch an expedition to the Pindos mountains after reading a thesis about the unusual forest years. Old trees are useful in his study of ancient tree-ring data to help track changes in climate, so when the opportunity arose to visit the Grecian highlands, he jumped at the chance.
Date:
Tuesday, September 13, 2016