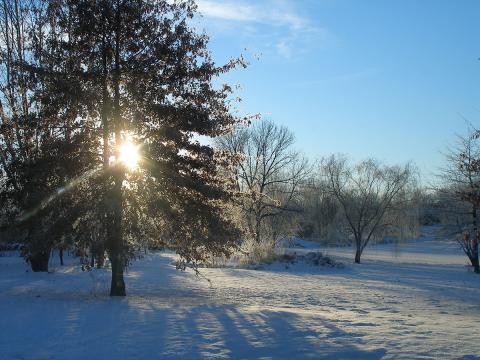 Taltree Arboretum & Gardens Foundation's Board of Directors; Damien and Rita Gabis, the founders of Taltree Arboretum & Gardens; and Purdue University Northwest (PNW) today announce a unique partnership in which the Taltree Arboretum & Gardens Foundation and the Gabis family will donate the arboretum and its more than 300 acres to the university.
PNW will continue to operate the property, to be renamed Gabis Arboretum at Purdue Northwest, as an arboretum for public, educational, conservation and recreational use.
The gift to the university is valued at approximately $12 million. It is the largest donation in the history of the PNW campuses to date. PNW will assume operations of the arboretum upon closing of the transfer of ownership, anticipated to occur in early 2018. The renaming of the property is pending final approval of the Purdue University Board of Trustees in February 2018.
"We are truly grateful to the Gabis family, as well as the Board of Directors of the Taltree Foundation, for their visionary and generous gift to advance learning, research and engagement in Northwest Indiana," said PNW Chancellor Thomas L. Keon. "We are tremendously excited about this exceptional opportunity to expand the mission and impact of both the arboretum and PNW."