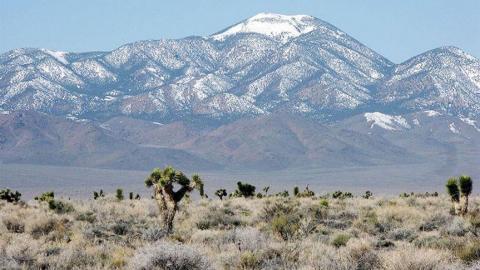 MORONGO BASIN — Evolutionary biologist Jeremy Yoder will spend time this spring collecting tissue samples from 300 Joshua trees across the desert, hoping to produce a genetic map of them.
The goal is to allow scientists to identify genetic variances in the species.
Scientists need that information to provide insights into which of the trees are more adaptable to climate change. The genetic data would be the first of its kind for the desert species, and could serve as a model for genetically informed desert conservation.
"Joshua trees already exist in a wide range of extreme climate conditions," Yoder said in a press release from his school, California State University, Northridge.
"If we get the genomic data from as broad a sample of Joshua trees in the Mojave Desert as possible, we can see if there is genetic variation the correlates to those already existing conditions. If there is genetic variation in the species that can handle the warmer climates, we can use that information down the line."
The knowledge will inform projects like replanting the Joshua tree habitat after something like a fire or a weather disaster, according to Yoder.
Conservation organizations can use the information to determine which Joshua tree seeds are likely to do well in future climates.
Yoder's project is funded through Wild Genomes, a Revive & Restore competitive grant program designed to accelerate the adoption of genomic sequencing and tissue for applied wildlife conservation.