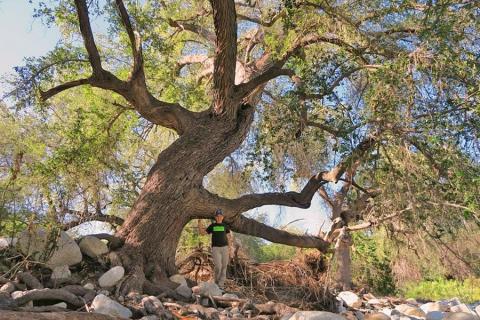 Today, the Species Survival Commission (SSC) of the International Union for Conservation of Nature (IUCN), the world's largest conservation organization, announces that two iconic Chicago institutions – The Morton Arboretum and Shedd Aquarium – have been named as Centers for Species Survival. These new designations elevate the role of the Chicago region as an international leader in biodiversity conservation. What's more, the two Centers will give the aquarium and the arboretum the opportunity to collaborate on conservation efforts, advancing projects that highlight the importance of aquatic and terrestrial linkages in Central American biodiversity hotspots.
Shedd Aquarium has been designated as the first dedicated Center for Species Survival: Freshwater and The Morton Arboretum as the first Center for Species Survival: Trees. Only eleven Centers are recognized globally by the IUCN SSC, five of which are in North America.
"Collaboration is critical for the conservation of our planet's biodiversity," said Prof. Jon Paul Rodríguez, IUCN SSC Chair. "Shedd's deep understanding of freshwater conservation and The Morton Arboretum's demonstrated success leading the conservation of trees will allow our global network to expand our shared impact to new geographic areas and add new species of animals, fungi and plants to assess, plan and act."
Centers for Species Survival are partnerships between leading conservation organizations and the IUCN SSC – a commission made up of more than 8,300 conservationists worldwide. Centers are hosted by leading zoological and botanical conservation organizations that are already engaged in work with key species or in specific geographical focus areas. These new designations will empower Shedd Aquarium, based in Chicago and The Morton Arboretum, just 25 miles west in Lisle, Ill., to advance their ongoing efforts to assess aquatic species and trees in biodiversity hotspots, plan science-driven conservation strategies and help the public act for nature.
The new Centers for Species Survival are being funded by the Walder Foundation, a private family foundation based in Skokie, Illinois, focused in part on funding work in environmental sustainability.