You are here
Aurora Tree Museum
Aurora Tree Museum
Description
The Aurora Tree Museum is a small acreage arboretum that contains 500 trees and over 450 species of woody plants. These specimens are arranged around a .6-mile loop, in sequence by family, using fossil records and the APG IV taxonomic system to place them in order of how they believe they appeared on earth.
This collection of trees includes three "living fossil" trees; Gingko biloba, Sciatopitys verticillate, and Metasequoia glyptostrobies.  The first tree ever put on the US governments endangered species list, Betula uber. There are several Appalachian species not normally found in NE Ohio landscapes; Picea rubuns, Quercus illicifolia and Aesculus sylvatica. and some that need to be covered in the winter;  Cunninghamia lanceolata, Pinus taeda, Magnolia grandifolia, Davidia involucrate, Ficus carica and Franklinia alatamaha.  There are species from subtropical and warmer regions that need to be brought in to the greenhouse during the cooler months which are, Araucaria Araucana, Araucaria heterophylla, Sequoia giganteum, and Pinus palustris.
The museum also has a few "Heritage Trees" which are the "Robert Frost" birch, "Mark Twain" Bur Oak, "Alvin York" Tulip Tree, "Berthing" White Oak, "Edgar Allen Poe" Hackberry, "William Faulkner" Osage Orange, "Alex Haley" Pecan, "Robert E. Lee" Hickory, Amelia Earhart" Maple, "Space Gummy" Sweetgum, and the "Mississippi State Space" Sycamore.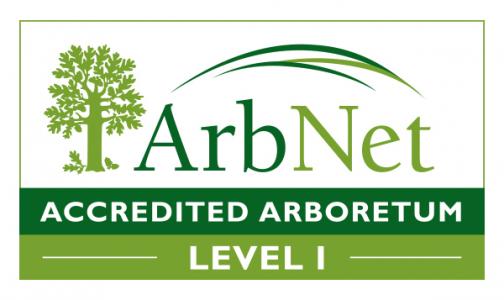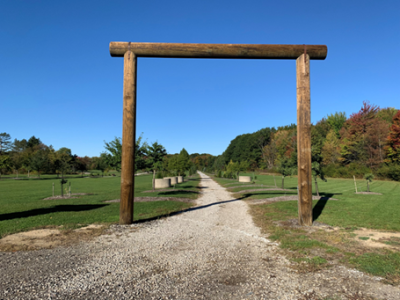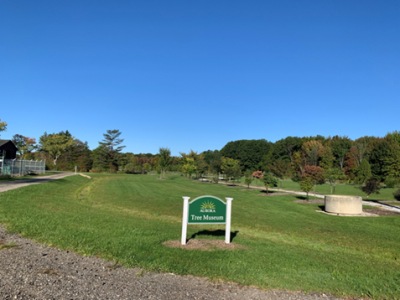 Address
325 Townline Road, Aurora, Ohio 44202, United States,
Telephone
330-760-3971
E-Mail Address
askrenb@auroraoh.com
Website Address