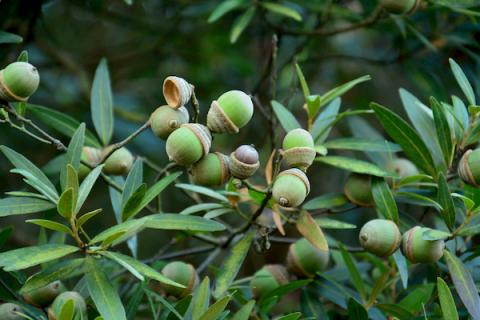 An estimated 31% of the world's oak species are threatened with extinction according to data compiled in a new report by The Morton Arboretum and the International Union for Conservation of Nature (IUCN) Global Tree Specialist Group, The Red List of Oaks 2020. The report details for the first time the distributions, population trends and threats facing the world's estimated 430 oak species, and will serve as a roadmap for conservation action. 
According to Arboretum researchers, an estimated 41% of the world's 430 oak species are of conservation concern. Nearly one-third (31%) are considered threatened with extinction. This proportion of threatened species is higher than threat levels for mammals (26%) and birds (14%). The report indicates that the countries with the highest number of threatened oak species are Mexico (32 species), China (36), Vietnam (20), and the United States (16).
"As we were evaluating the extinction risk of these hundreds of species over the past several years, it became clear how dire the situation is for oaks," said Murphy Westwood, Ph.D., Director of Global Tree Conservation at the Arboretum. "We finally have a complete picture of the state of the world's oaks, so conservationists worldwide can take informed action to save oaks from extinction," Westwood stressed.