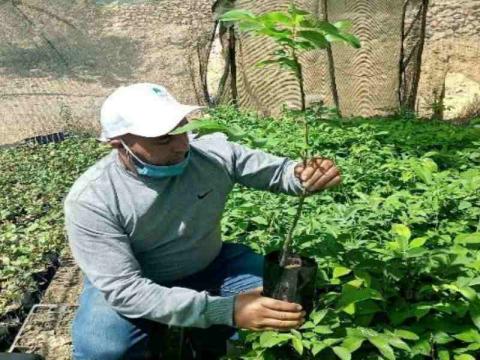 Areas with low tree coverage and poor soil quality are more likely to experience flood and drought, as the soil is less able to retain excess rainwater writes Jacqueline Skalski-Fouts.
Humanitarian crises have recently been declared in Sudan, Yemen, Niger, Mali, and Somalia—affecting at least 450,000 people—due to flash floods and landslides.
Countries like Morocco, which are highly susceptible to long periods of drought, are welcoming reforestation efforts to improve agriculture. In partnership with civil society, the Moroccan government will plant 800,000 trees across the country by 2024.
Like Morocco, many are turning to agroforestry, or tree-farming, as an eco-friendly solution to climate issues. Globally, at least 650 million hectares of land (13.3% of total farming land) are used for agroforestry systems.
Planting trees also diversifies farming. Estimates claim forest-farms can be eight times more profitable than staple crops like grain, which can increase farmers' incomes and reduce rural poverty.
Date:
Friday, September 11, 2020