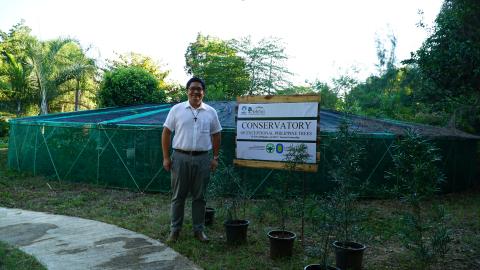 Introduction to the Partnership Programme
Trees, the backbone of most terrestrial ecosystems, provide critical benefits to people and the planet. Despite their importance, canopy loss is occurring worldwide and many tree species are threatened with extinction. Furthering these challenges, given their size and long-life span, this unique life form requires specific curatorial and horticultural care. They are also under researched and under-conserved. Increasing the number and professionalism of tree-focused botanical gardens can support a healthier planet during this sixth mass extinction. These opportunities underscore the importance that:
• trees are essential for life on this planet;
• people need access to trees and tree focused gardens to receive the benefits that trees provide; and
 • tree-focused gardens need professional support and networking to research, conserve and care for trees.
To support these needs, in 2011, The Morton Arboretum, with the endorsement and cooperation of Botanic Gardens Conservation International (BGCI) and the American Public Gardens Association (APGA), established ArbNet. This esteemed and award-winning program identifies arboreta through the Morton Register; defines industry standards through the ArbNet Arboretum Accreditation Program; raises professionalism; supports tree planting and proper care; facilitates collaborations; and advances tree research and conservation.