ArbNet is pleased to announce the winners of the 2019 BGCI/ArbNet Partnership Programme! This funding opportunity supports the development of international collaborations between gardens and arboreta for the purpose of exchanging skills, resources and expertise to advance tree conservation. We are excited to see what these partnerships will accomplish over the next year!
Tropical Rainforest Conservation & Research Centre (TRCRC) (Malaysia), The Blue Mountains Botanic Garden, Mount Tomah (Australia)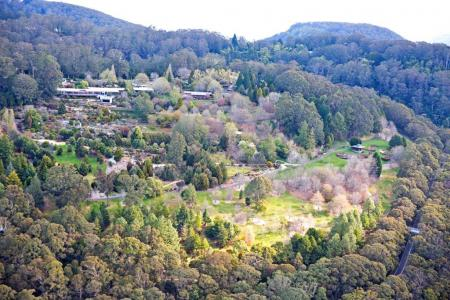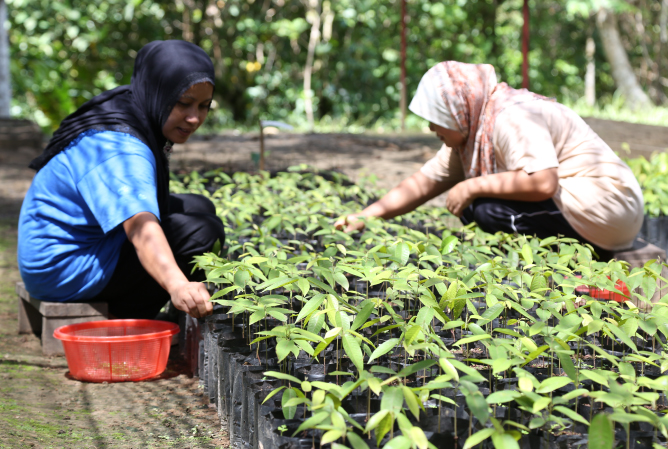 BMBG (Level IV)                                                  TRCRC (Level II)
Tropical Rainforest Conservation & Research Centre (TRCRC) intends to establish a long-term partnership with The Blue Mountains Botanic Garden (BMBG), Mount Tomah, to study and develop various propagation techniques that have been successfully researched and applied to the Dipterocarpaceae species. Malaysia's rainforest canopy is dominated (up to 80%) by this single family of trees, of which 93 taxa (56.1%) have a threatened category nationwide. With the ever-increasing rate of forest degradation in Malaysia due to logging, agriculture and excessive development, the loss of the Dipterocarpaceae species remains a major conservation concern. The proposed training and capacity building exercise is designed for 2 TRCRC staff members, to understand the theoretical aspects of the propagation techniques applied to the BMBG Mount Tomah collections and plant nurseries throughout Malaysia. The proposed project aims to kick-start an ongoing collaborative relationship with BMBG Mount Tomah, providing knowledge transfer, practical skills training, resource building and on-site implementation sessions at TRCRC's living collections throughout Malaysia to support all plant conservation activities. 
Grigadale Arboretum (Argentina), Peckerwood Garden (USA)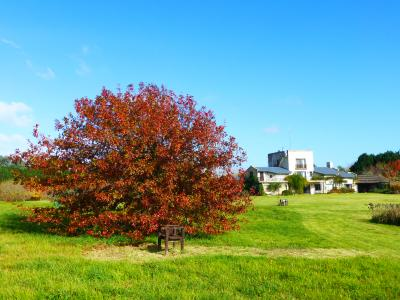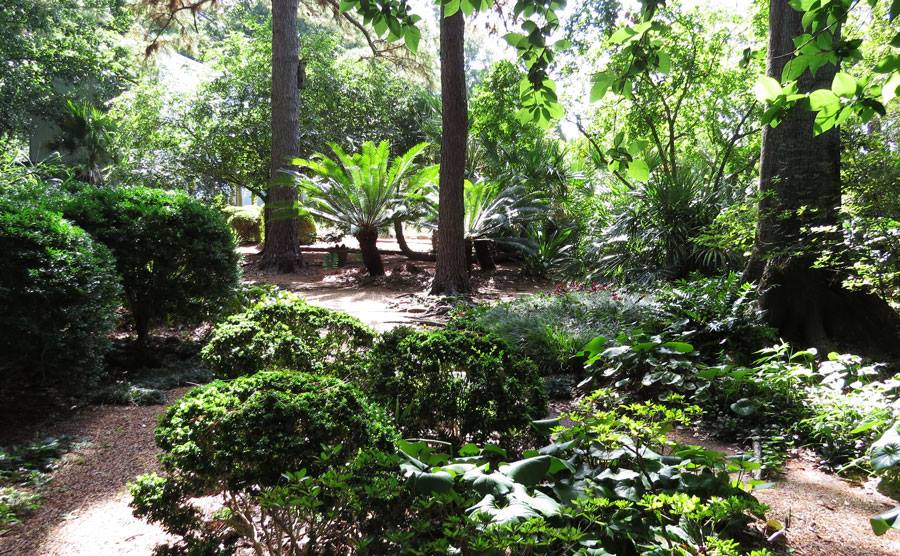 Grigadale Arboretum (Level I)                               Peckerwood Garden
This project aims to collect seed of three threatened oaks from west Texas and preserve them in established oak collections in Argentina. For this project, Grigadale Arboretum will partner with Peckerwood Gardens. In addition, we will partner locally with San Miguel Arboretum, which contains excellent propagation facilities and staff. We will focus on three oak species: Quercus hinckleyi (Critically Endangered), Quercus graciliformis (Critically Endangered), and Quercus depressipes (Least Concern in Mexico, but only one known population in the U.S., Davis Mountains, TX). Peckerwood Gardens will seek wild-sourced seed of these species, which will be propagated in San Miguel Arboretum and grown ex situ in San Miguel and Grigadale Arboretum. 
Northwestern University Ecological Park & Botanic Gardens (Philippines), Dr. Cecilia Koo Botanic Conservation Center (Taiwan)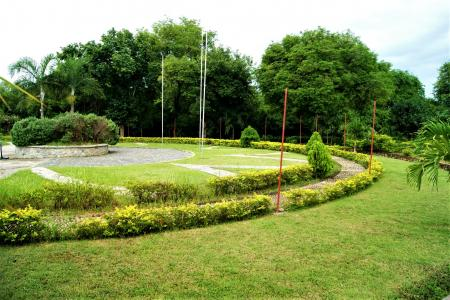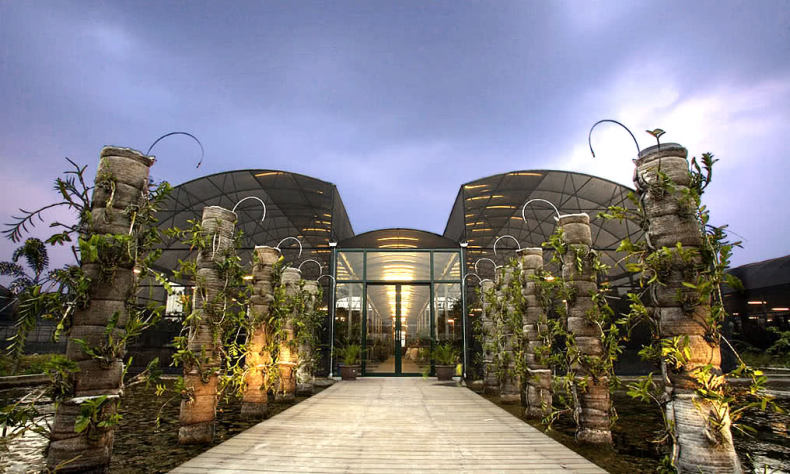 NUEBG (Level II)                                                         KBCC 
The Philippines is a megadiverse country and a priority for species conservation. It is home to a wide array of species. However, it is frequently visited by super-typhoons, therefore, ex situ plant conservation is urgently needed as a means to protect critical flora, especially narrow endemic plant species (species with a narrow distribution or population). This project is aimed at documenting the flora of the Philippines, with a focus on narrow endemic species. We will assess their conservation status and produce reports on their current stability, seed producing capacity, and their rate of recovery to natural disturbances.  Also, we will collect specimens to be held at Northwestern University Ecological Park & Botanic Gardens (NUEBG) and Dr. Cecilia Koo Botanic Conservation Center (KBCC), to study their potential scientific uses. The purpose of the ex situ collections are for future cultivation at the conservatories, provide specimens for research, education, and ecological restoration in the event of a super typhoon devastation. 
Bo Arboretum (Sierra Leone), Ghana Permaculture Institute (Ghana)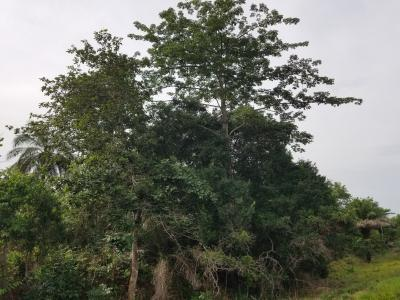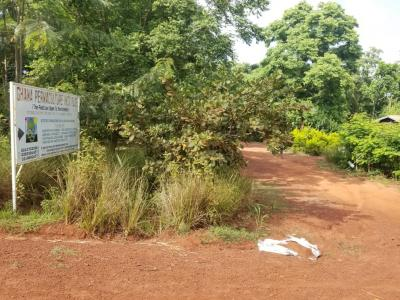 Bo Arboretum (Level I)                                                Ghana Permaculture Institute (Level I)
Bo Arboretum, in collaboration with Ghana Permaculture Institute, plans to establish and care for an indigenious tree nursery at Bo Arboretum. In Sierra Leone, overexploitation of the forests has increased. The country is experiencing negative environmental impacts due to these large losses of forest. That is why we propose to start a tree nursery. This will enable us to have tree seedlings, to restore our surrounding landscape. We hope to involve the local communities and educate them on how to plant and care for trees. This is will be a great tool to have in replanting our landscape, and address the issues of deforestation. 
Pha Tad Ke Botanical Garden (Laos), Yale University (USA)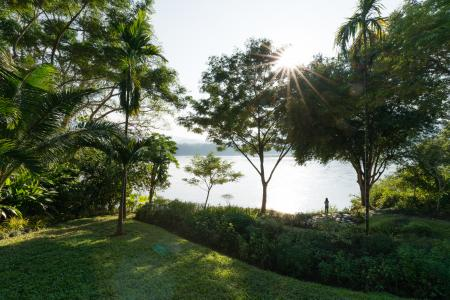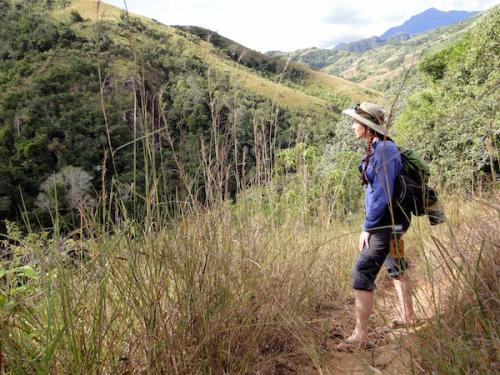 Pha Tad Ke Botanical Garden (Level II)                    Yale Tropical Resources Institute Fellowship 
Pha Tad Ke Botanical Garden (PTK) and Yale University are partnering to run a project aimed at creating engaging and educational resources related to tree conservation in tropical climates. PTK is the first, and currently only botanical garden in Laos. Yale University brings expertise from both the Tropical Resources Institute and the Yale School of Forestry & Environmental Studies. PTK would act as a case study for exploring tree conservation in the tropics. Yale University can provide capacity building to PTK in this area. The shared knowledge and learning would lead to a series of short videos being co-created about the importance of tree conservation in the tropics and how it's being implemented at PTK. Both partners can use the short videos as social engagement tools, and for outreach and education to a broader audience about tree conservation in the tropics. The resources will be used as part of a social media campaign and displayed on the PTK website as a permanent resource. In the future, the videos could become a part of an interactive, educational tool for both visitors and students to PTK. At present,  PTK would develop some of the content into static interpretation boards displayed in both English and Lao languages in the garden. The information displayed would engage visitors and students in the garden both about tree conservation in general and the ongoing work in the Botanical Garden in Laos. 
The BGCI/ArbNet Partnership Programme received over 25 applications this year, all of which showed great passion and vision for tree conservation. Thank you to all those that applied. We encourage you to apply again next year to the BGCI/ArbNet Partnership Programme, and to continue pursuing your work in tree conservation--you are truly making a significant impact.