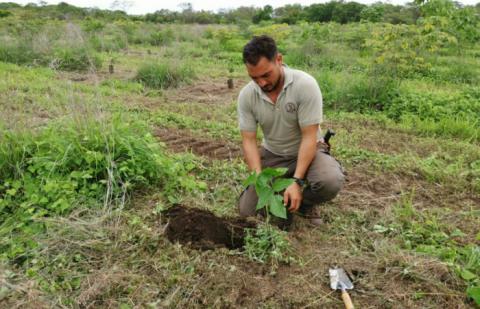 In commemoration of the day of the tree, yesterday June 15, 2020 we started planting 500 trees at the Horizontes Forestry Experimental Station , the goal at the end of the year is to plant 10,000 trees in fragile sites of the Station.
10 hectares were destined for this process to be reforested with native dry forest species such as: Cocobolo, Ron Ron, Caoba, Guachipelín, Cristóbal, Guanacaste, Madero Negro, Carboncillo, Laurel Negro, specifically in the Punta de Plancha and Guanacastillo sectors belonging to the station. Among these crops, the establishment of a Cenízaro Seed Orchard is included as part of the activities of establishing live genetic banks that support the actions of the Arboretum of the Tropical Dry Forest . 
Thirteen officials from the Restoration and Forestry Program participate in the sowing and have been preparing the land for this activity for a few weeks.
Read more…