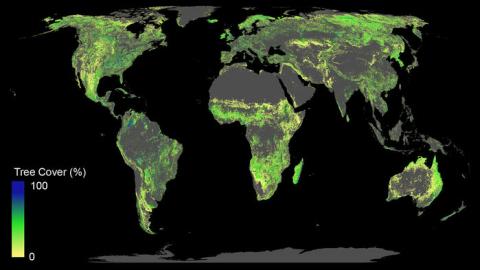 Global temperatures could rise 1.5° C above industrial levels by as early as 2030 if current trends continue, but trees could help stem this climate crisis. A new analysis finds that adding nearly 1 billion additional hectares of forest could remove two-thirds of the roughly 300 gigatons of carbon humans have added to the atmosphere since the 1800s. 
"Forests represent one of our biggest natural allies against climate change," says Laura Duncanson, a carbon storage researcher at the University of Maryland in College Park and NASA who was not involved in the research. Still, she cautions, "this is an admittedly simplified analysis of the carbon restored forests might capture, and we shouldn't take it as gospel." 
Continue reading here.