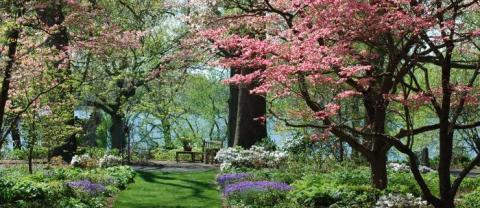 Andalusia, the Bensalem estate of the illustrious Biddle family of Philadelphia, received a special designation on Arbor Day Friday. It has been named an official arboretum.
The estate will now be known as the Andalusia Historic House, Gardens and Arboretum, as it is now recognized in the Morton Register of Arboreta, a database of the world's tree-focused public gardens.
It was awarded a Level II designation by ArbNet, an international accreditation organization. "ArbNet international accreditation connects Andalusia to a global collaboration that shares tree collections information to advance education, management, science and conservation," said Connie S. Griffith Houchins, executive director of the Andalusia Foundation.