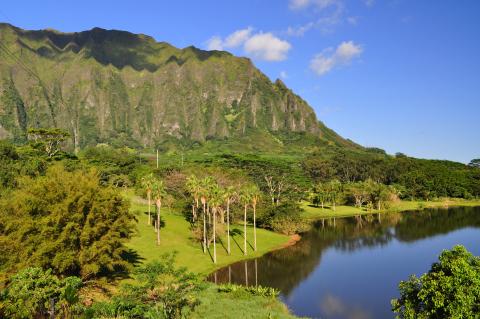 HONOLULU – The Department of Parks and Recreation is proud to announce that Honolulu
Botanical Gardens (HBG) have been awarded a Level III Accreditation by the ArbNet
Arboretum Accreditation Program for achieving standards of professionalism important for
arboreta and botanical gardens around the world. The ArbNet Arboretum Accreditation Program
is the only global initiative to officially recognize arboreta at various levels of development,
capacity, and professionalism.
HBG's five botanical gardens (Foster, Lili'uokalani, Ho'omaluhia, Koko Crater, and Wahiawā)
represent four ecological settings covering 650-acres around O'ahu. The plant collections include
approximately 5,000 taxa of trees and plants from around the world with an emphasis on
Hawai'i's rare flora. This allows HBG to fulfill its mission of curating, maintaining, and studying
documented collections of tropical plants in an aesthetic setting for the purposes of conservation,
botany, horticulture, education, and recreation.
Date:
Thursday, December 19, 2019