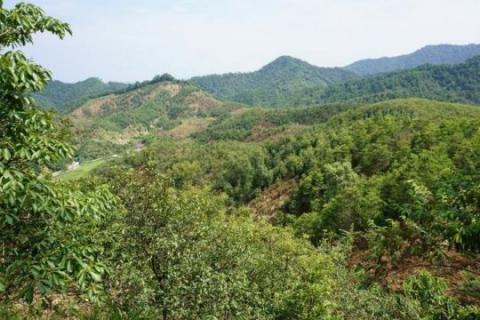 By Alice Shen
Research shows greater diversity leads to more greenhouse gas absorption
Forests with a diverse mix of trees can absorb more than twice as much carbon as areas with just a single species, research carried out in eastern China has found – a discovery that could help in the fight against climate change.
More than 150,000 trees were planted on a hillside in Jiangxi province in 2009 for the study. Over eight years, researchers found that an average of 32 tonnes of carbon was absorbed per hectare in the above-ground biomass – or living organisms – of the species-rich forest, according to the results published in Science on Friday. Single-species forests, in contrast, captured an average of 12 tonnes of carbon per hectare.
The experiment near Xingangshan, was the first involving a large cultivated forest to find out whether a greater diversity of tree species leads to increased greenhouse gas absorption, a process that can help to mitigate climate change.
More than 60 scientists from China, Switzerland and Germany were involved in the research, testing a hypothesis based on observations in the field.