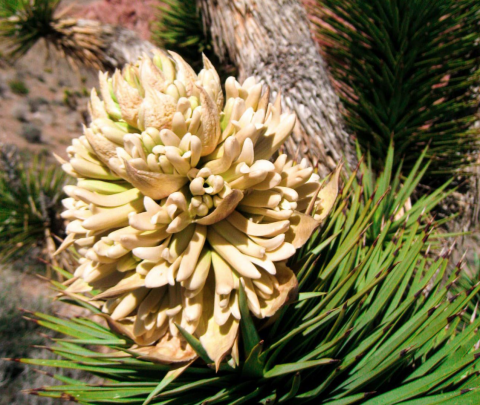 Botanist Lynn Sweet regularly treks through California's Joshua Tree National Park, nearly 800,000 acres that lie at the intersection of the Mojave and Colorado deserts. She likes to photograph gnarly, spikey-limbed trees, which look - as some have observed - like a picture from a Dr. Seuss children's book. 
Much as many of the park's million or more yearly tourists do, she marvels at their strange beauty. "They have an amazing shape," she says. She said they don't bloom every year, but when they do it's very special. "This year, the plants flowered earlier than most people had ever seen. Some plants started flowering in November, and then the number of trees in flower incresed until springtime, when nearly every tree was in flower. it was increadible," she says. 
~ Marlene Simons, Nexus Media.