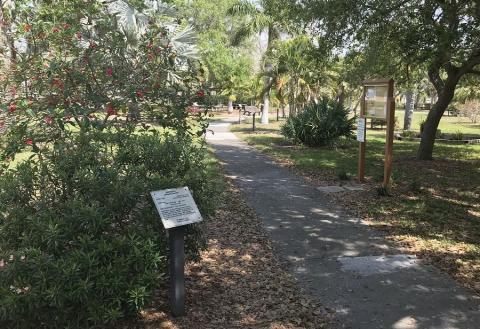 Twenty-five Florida arboretums and public gardens are on the Morton Register of Arboreta and of them, only six are accredited by ArbNet.
Venice's Monty Andrews Arboretum is now one of the six.
ArbNet, "the Interactive Community of Arboreta," recently awarded the arboretum Level I accreditation.
According to its website, ArbNet.org: "Level I arboreta are generally smaller, publicly accessible sites with at least 25 species of woody plants; one or a few employees or volunteers; a governing body; and an arboretum plan."
Read more here.