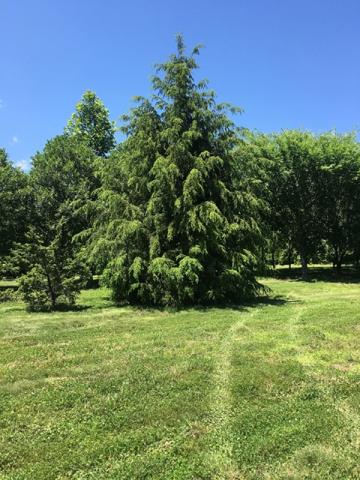 There are a number of broadleaf evergreens that provide structure and screening in the shady garden — hollies, camellias and boxwood all spring to mind. But there are very few evergreen conifers that fit the bill. Most crave sunlight.
There is one notable exception: the hemlock, which is an attractive, fine-textured native coniferous tree that grows large but without the dense, leaden qualities of, say, the Norway spruce or the southern magnolia.
Pioneering 19th-century landscape architect Andrew Jackson Downing called the hemlock "beyond all question, the most graceful tree grown in this country."
In time, it will reach 40 feet or more — old specimens in the forest grow to 100 feet — though most garden hemlocks, in their first few years, function as large, feathery shrubs. Hemlocks will take shearing and appeared as a formal, clipped hedge. Perhaps the best known example of this architectural treatment is at Harvey Ladew's joyful topiary garden in Monkton, Md. Folks don't clip hedges like they used to; it requires the kind of landscape devotion that doesn't seem in vogue anymore. But if hedge clipping returned with enthusiasm, it probably wouldn't be with the hemlock.