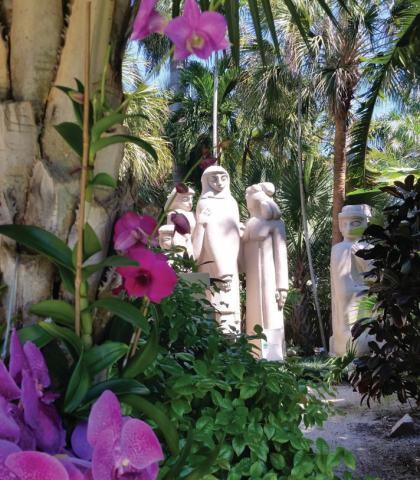 The emphasis is on artwork at Ann Norton Sculpture Gardens.
But there also is an emphasis on plants at the historic venue, once home to Norton Museum of Art founder Ralph Norton and named for his second wife, Ann, who was a sculptor.
And the sculpture gardens have received accreditation as an arboretum by ArbNet, the only global initiative to officially recognize arboreta at various levels of development, capacity and professionalism.
"Ann always wanted her gardens to be a sanctuary — a place of renewal and 'deep refreshing,' where neighbors can reconnect to nature and one another" Frances Fisher, board chairman of the sculpture gardens, said in a statement. "Given recent times, we know we it will be more important than ever to honor Ann's vision and advance our mission to enrich lives with nature, art and history. We made a commitment to share this garden and its majestic collection of rare palms, cycads and native species on an international level, and receipt of this important accreditation enables us to do that."