You are here
Fourth Bluff Arboretum

Fourth Bluff Arboretum
Description
Two adjacent River Parks comprise The Fourth Bluff Arboretum, each with their own significance to the history of Memphis: Fourth Bluff Park and River Garden.
Fourth Bluff Park was designed in 1908 by George Kessler as a Memorial to the Civil War. Dubbed 'Confederate Park', a pedestalled statue of Jefferson Davis (the President of the Confederacy) was added to its center in 1964. Since the 2010s, numerous interventions transformed the greenspace into the welcoming Downtown park that it is today. The statue was removed. The park was renamed after its key location on the fourth Chickasaw Bluff of the Mississippi River. Just down the bluff, River Garden is a 2.6 acre park. It was built as 'Jefferson Davis Park' in the 1930s of construction debris and dredge materials when the adjacent road was built.  River Garden was renovated in 2018 to convert the sea of lawn and disconnected pathways into a welcoming waterfront oasis.
Together, the Fourth Bluff Arboretum makes many offerings to visitors and wildlife alike. Its plantings are an essential tool for mitigating the challenges of heat, river-bank stability, user comfort and habitat creation. The healthy tree canopies and understory vegetation preserve the park land, frame beautiful river views, and protect adjacent communities who deeply care about these unique Mississippi River public spaces. The Arboretum is an essential venue for environmental education, with species and ecosystem-specific signage, volunteer planting events and regular nature-walks expanding interpretation opportunities.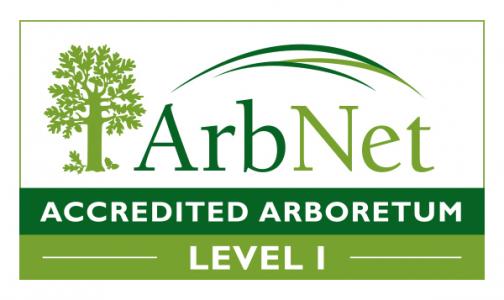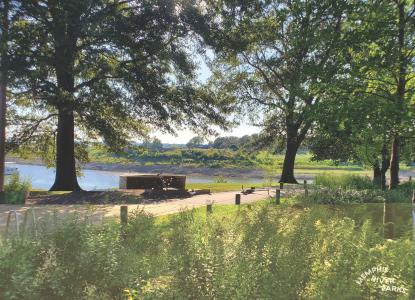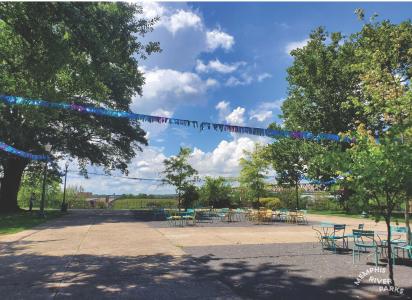 Address
51 Riverside Drive, Memphis, Tennessee 38103, United States,
Telephone
901-314-4154
E-Mail Address
mjohnson@memphisriverparks.org
Website Address