You are here
Macalester College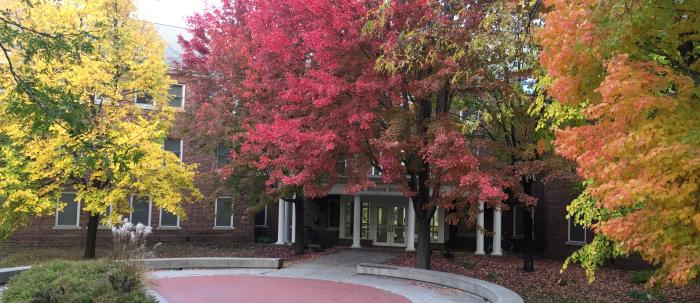 Macalester College
Description
Macalester College in St. Paul, Minnesota is home to a wide variety of trees and shrubs including native oaks, giant northern catalpa, cottonwood, cork, yellowood, Kentucky coffeetree, and tulip poplar. Survivor trees like large American elms and green and white ash are regularly treated to prevent Dutch elm disease and emerald ash borer.
Macalester's long-standing commitment to sustainable, pollinator-friendly landscaping includes the creation of the Pollinator Path, annual Pollinator Day events, hosting a Pollinate Minnesota beehive at the college's Ordway Field Station, and planting lilacs, redbud, crabapples and serviceberry.
The Macalester Sustainable Landscape Master Plan calls for at least 50 percent of the 53-acre campus to be covered by tree canopy. The trees act as a windbreaker against chilly northwestern gusts and reduce ground-level wind with the goals of improving energy conservation in campus buildings and making travel by foot in the winter more bearable.
These comprehensive efforts are meant to create a welcoming and inviting space and ensure that the landscape complements the natural elements of the surrounding Macalester-Groveland neighborhood.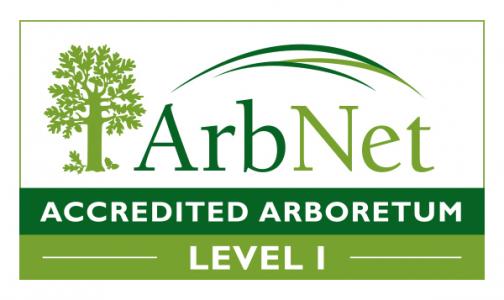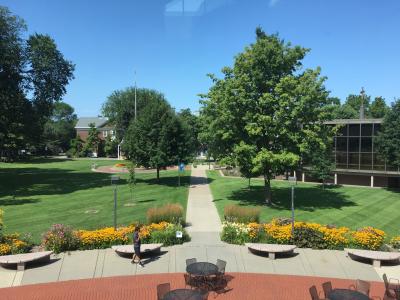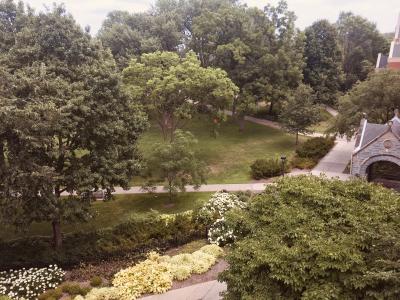 Address
1600 Grand Ave., St. Paul, Minnesota 55105, United States,
Telephone
651-696-6264
E-Mail Address
mfrazier@macalester.edu
Website Address